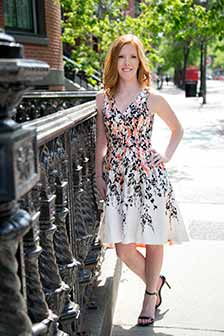 I specialize in criminal defense and immigration throughout Eastern and Central Massachusetts. Prior to opening my own boutique law practice I worked as a criminal defense attorney for the Boston University Criminal Clinic and as a public defender for the Committee for Public Counsel Services. For years I honed my skills as a litigator and gained invaluable experience in criminal law. Subsequently, during my time with Glickman Turley LLP, I began working extensively on immigration cases with a particular focus on family based resident applications, including dozens of same sex couples.
Throughout everything, my main focus has always been to show each client the individual attention they deserve and work hard for the best possible outcome. Additionally, I know that each client caught up in the legal system, whether facing criminal charges or immigration issues, are going through one of the most confusing and stressful times of their lives so I also always strive to show each individual the kindness, compassion, and honesty that they deserve.
So whether you are dealing with criminal law, including addiction or mental health issues, or immigration issues I know that I am the right person to help you get through it and I urge you to call for a free thirty minute consultation.
Work experience:
Glickman Turley LLP 2016-2017
Committee for Public Counsel Services 2012-2017
Boston University Criminal Clinic 2010-2011
Jeruchim and Davenport LLP 2011-2012
The Law Office of Robert Sheketoff 2010
Education:
Boston University School of Law – Concentration in Litigation and Alternative Dispute Resolution
University of North Carolina-Highest Distinction in Psychology and Sociology
Admitted to Practice Law in Massachusetts 2012